Keynote Speaker Ned Harvey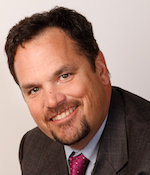 Wednesday, May 2, 2018 | 3:00 - 4:00 p.m.

Ned Harvey is a Managing Director at Rocky Mountain Institute (RMI) responsible for leading its Carbon War Room Business unit.

About Rocky Mountain Institute (RMI)
Rocky Mountain Institute ® (RMI) is a nonprofit organization that fosters the efficient and restorative use of resources so that companies, governments and organizations are more efficient, make more money, and do less harm to the environment. RMI is engaged in cutting-edge research on oil independence, renewable energy technologies, distributed energy, resource planning, green buildings , and radically efficient transportation.

About Ned
Ned's 8 year tenure at RMI and CWR leverages his twenty years of diverse business leadership experience. Prior to moving into the CWR unit, Ned led the execution of the institute's alliance with the Carbon War Room. Prior positions at RMI include serving as the institute's Chief Operating Officer, Program Director for the Solar Market Transformation Program and head of Development.

Ned also founded and led several Renewable Energy Development companies and served as an executive for a global consultancy. In his early career, Ned spent eight years as an officer in the United States Navy, serving aboard nuclear submarines and in the Tomahawk cruise missile program office.



---
Pathways to Investment Panel
Deploying advanced energy technologies in emerging markets is met with many obstacles. Financing gaps are among the most prominent. This engaging panel explores the different financing challenges faced at various stages of a startup's development, and highlights several available resources that entrepreneurs can leverage to overcome these challenges. Join us to hear about one entrepreneur's journey through successfully navigating and bridging the financing gap. Pathways to Investments provides entrepreneurs with information on sources of capital and how to align their company with those opportunities.
Doug Arent | Deputy Associate Laboratory Director for SCEA, National Renewable Energy Laboratory (NREL)

About Doug
In addition to his NREL responsibilities, Doug is Sr. Visiting Fellow at the Center for Strategic and International Studies, serves on the American Academy of Arts and Sciences Steering Committee on Social Science and the Alternative Energy Future, is a member of the National Research Council Committee to Advise to U.S. Global Change Research Program (USGCRP), and is a Member of the Keystone Energy Board. Doug is the Editor in Chief for Renewable Energy Focus and is Associate Editor for the journal Renewable and Sustainable Energy Reviews. Doug serves on the World Economic Forum Future of Electricity Working Group, and is a member of the International Advisory Board for the journal Energy Policy and for Energy Academy Europe.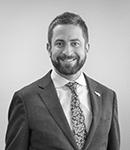 David Riposo | Finance and Implementation Manager, USTDA

About U.S. Trade and Development Agency (USTDA)
The U.S. Trade and Development Agency helps companies create U.S. jobs through the export of U.S. goods and services for priority development projects in emerging economies. USTDA links U.S. businesses to export opportunities by funding project preparation and partnership building activities that develop sustainable infrastructure and foster economic growth in partner countries.

About David
Mr. Riposo helps energy ventures in sub-Saharan Africa achieve financial close and commercial operation. Before joining USTDA, Mr. Riposo led donor-funded energy access programs in Africa and South Asia for five years. Previously, he was a strategy consultant advising companies and governments on clean energy markets and technologies. His professional experience also includes establishing a renewable energy consulting business in India and helping hundreds of wind and solar project developers define the pre-construction energy generation potential of their projects. Mr. Riposo earned an M.S. from the University of Maryland, College Park.
Dan Schnitzer, Ph.D | CEO, SparkMeter

About SparkMeter
SparkMeter offers comprehensive low-cost metering solutions for everything from rural micro-grids to existing urban central grid utilities. Our products help make access to electricity possible in hard-to-reach places and underserved markets.

About Dan
Dan has ten years experience in smart grid & rural electrification, and received his Ph.D. from Carnegie Mellon University with a focus on electricity access. Before founding SparkMeter, he founded EarthSpark International, a microgrid developer in Haiti.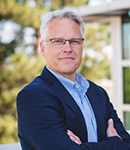 Tim Sherwood | Principal, FACTOR[e] Ventures

About FACTOR[e] Ventures
FACTOR[e] is a venture development firm with a mission to improve lives in the developing world through increased access to sustainable energy and related services. We support early stage entrepreneurs through a unique blend of risk capital and world-class technical resources. We find, validate, fund, de-risk, and grow a rich pipeline of social ventures that aim to solve profound global problems.

About Tim
Tim Sherwood is a Principal at FACTOR[e] Ventures. Tim's primary responsibilities are to help source and develop investment opportunities as well as working with Portfolio Companies to fulfill their fundraising needs. In addition, Tim works with the investment community on co-investment opportunities.

Prior to joining FACTOR[e], Tim worked as the Managing Director for International Business for Lightning Hybrids. Tim was based in Oxford, England, where he was responsible for the international operations for the Colorado-based start-up company.

Tim has over 25 years' experience in international business, including more than 10 years working for a British-based property company, DTZ. Tim spent three years working in Moscow, Russia and one year working in Chongqing, China. He has also spent time as the Investment Coordinator for the Colorado Angel Investors.

Tim has a Master's Degree in International Relations from Johns Hopkins University, School of Advanced International Studies (SAIS) in Washington, DC.
Jason Whitney | Investment Analyst, Overseas Private Investment Corporation

About Overseas Private Investment Corporation
The Overseas Private Investment Corporation (OPIC) is a self-sustaining U.S. Government agency that helps American businesses invest in emerging markets. Established in 1971, OPIC provides businesses with the tools to manage the risks associated with foreign direct investment, fosters economic development in emerging market countries, and advances U.S. foreign policy and national security priorities. OPIC helps American businesses gain footholds in new markets, catalyzes new revenues and contributes to jobs and growth opportunities both at home and abroad. OPIC fulfills its mission by providing businesses with financing, political risk insurance, advocacy and by partnering with private equity investment fund managers.

About Jason
Mr. Whitney is an investment analyst for the Overseas Private Investment Corporation's Global Energy team. In India, he helped two solar projects totaling 150 MW of installed capacity reach financial close and commercial operation. His active portfolio includes Latin America and sub-Saharan Africa in utility scale and distributed generation solar PV. Mr. Whitney has experience guiding prospective new OPIC clients through the loan origination process. Previously, he was a consultant at Deloitte, where he provided investment analysis on infrastructure finance and strategic development on impact investing in emerging markets. He holds a Masters in International Relations from the Johns Hopkins School of Advanced International Studies (SAIS) an a B.A. in economics from the College of William and Mary.