Speakers
Master of Ceremonies
Douglas J. Arent, Deputy Associate Lab Director, Scientific Computing and Energy Analysis
Doug Arent is Deputy Associate Lab Director, Scientific Computing and Energy Analysis at the National Renewable Energy Laboratory (NREL). As Deputy, Doug Arent supports integrating the Scientific Computing and Energy Analysis (SCEA) directorate's cross-cutting technical capabilities and will bolster the strategic positioning and growth of the entire laboratory.

Arent is Sr. Visiting Fellow at the Center for Strategic and International Studies, serves on the American Academy of Arts and Sciences Steering Committee on Social Science and the Alternative Energy Future, is a member of the National Research Council Committee to Advise to U.S. Global Change Research Program (USGCRP), and is a Member of the Keystone Energy Board. Arent is the Editor in Chief for Renewable Energy Focus and is Associate Editor for the journal Renewable and Sustainable Energy Reviews. Arent serves on the World Economic Forum Future of Electricity Working Group and is a member of the International Advisory Board for the journal Energy Policy and for Energy Academy Europe.
---
Keynote Address
Join us to hear from Thought leader and Managing Principle of Factor[e] ventures, Morgan Defoort, as he discusses challenges and opportunities associated with funding emerging markets ventures and the importance of supporting companies beyond the seed stage. Morgan will discuss his work investing in later stage ventures to enable them to scale-up, have deeper impact, and a wider market reach.
Factor[e] focuses on identifying the companies most likely to achieve the scale required to solve the challenges that face those pursuing energy access in emerging markets. Learn more about Morgan's philosophy and the Factor[e] approach to solving the Series A financing gap and investing in emerging markets solutions at NREL's 2019 Emerging Markets Day.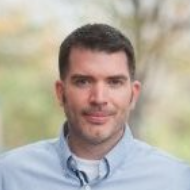 Morgan DeFoort, Factor[e]
Dr. Morgan DeFoort is the Founder and Managing Partner of Factor[e] Ventures, a venture development firm that specializes in providing seed-stage funding to technology companies focused on scalable, disruptive solutions for energy, agriculture, mobility, and waste in emerging and frontier markets. DeFoort has led the creation of an innovative portfolio of over a dozen early-stage technology ventures, growing Factor[e] into a leading player in the impact investing sector with a global team based in Colorado, London, Nairobi, and Mumbai.

DeFoort is an active board member or advisor to multiple portfolio companies including Odyssey Energy, Homer Energy, Ferntech, and Envirofit International, and is a frequent writer and speaker in the areas of energy, entrepreneurship and impact investing. Before launching Factor[e] he was a Co-Director of the Energy Institute at Colorado State University where he led a research group focused on a wide range of energy topics including household energy, biofuels, smart grid technologies, ignition systems, and combustion aftertreatment systems. DeFoort also taught thermodynamics, renewable energy systems, and energy for sustainable development at CSU, and worked with CSU Ventures, advancing the Universities approach to technology spin-outs, and helped launch Envirofit International and Solix Biofules.
---
Fireside Chat
Learn how Virunga Power is leveraging its relationship with the USTDA to provide reliable, low-cost power to rural communities in Africa.
Barret Gold, Virunga Power
Barrett Gold is a Principal of Investments for Virunga Power. He is responsible for coordinating with investors, assembling marketing materials, financial modeling and business and strategy analysis.

Prior to joining Virunga Power, Barrett worked as an Investment Banker with the TMT group at J.P. Morgan in the San Francisco office. Barrett worked on teams that advised on over $20 billion in debt and equity capital raising transactions from the public and private markets for notable large cap clients including Apple, Inc., Uber Technologies and Oracle Corp. Notably, Barrett played a key role for the renewable energy franchise, advising various YieldCo's in raising over $1 billion in debt and equity capital.

Barrett graduated with a BBA in Banking and Finance from the University of Georgia.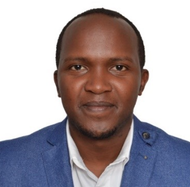 Samuel Mwangi, Virunga Power
Samuel Mwangi is a renewable energy specialist with 7+ years of project development experience in the Sub-Saharan energy sector. He works with communities to develop, implement and operate renewable energy power generation and distribution projects in Sub-Saharan Africa. He studied energy engineering at Kenyatta University in Kenya. He is involved in community service for over ten years in Kenya.

Samuel is the Senior Development Manager for Virunga Power responsible for project development, community relations, and engineering. He has worked with Virunga Power for over 4 years and has led the development of a pipeline of distributed renewable energy generation projects across East Africa. Samuel has a broad energy development background, previously working as an electrical engineer with SMEC International, an Australian based infrastructure consulting firm. While at SMEC, Sammy worked on construction supervision for a 430km high voltage transmission lines and substations for KETRACO (state corporation responsible for electricity transmission system in Kenya) as well as several other assignments in the energy sector.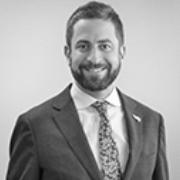 David Riposo, U.S. Trade and Development Agency
The U.S. Trade and Development Agency helps companies create U.S. jobs through the export of U.S. goods and services for priority development projects in emerging economies. USTDA links U.S. businesses to export opportunities by funding project preparation and partnership building activities that develop sustainable infrastructure and foster economic growth in partner countries.

Mr. Riposo helps energy ventures in sub-Saharan Africa achieve financial close and commercial operation. Before joining USTDA, Mr. Riposo led donor-funded energy access programs in Africa and South Asia for five years. Previously, he was a strategy consultant advising companies and governments on clean energy markets and technologies. His professional experience also includes establishing a renewable energy consulting business in India and helping hundreds of wind and solar project developers define the pre-construction energy generation potential of their projects. Mr. Riposo earned an M.S. from the University of Maryland, College Park.
---
Panel Discussion
The Pathways to Commercialization panel will explore the different challenges faced at various stages of a startup's development and highlight available resources that entrepreneurs can leverage to overcome these challenges. Discover how two startups' achieved success and learn how key organizations helped them bridge the obstacles associated with deploying in emerging economies.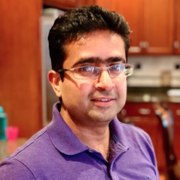 Manoj Sinha, Husk Power Systems
Manoj is the Co-Founder and CEO of Husk Power Systems – a pioneering rural utility that provides decentralised renewable energy to off-grid and underserved communities. He co-founded Husk Power Systems in 2008, which designs, installs and operates 25-250kW mini-power plants that converts agricultural waste and solar energy into affordable electricity for people in rural India and East Africa. Manoj is leading a global team of 250 employees and by 2022, he aims to provide affordable, renewable and reliable power to over one million people in rural areas of India and Africa. Manoj has raised equity and debt capital for the amount US $50 million from investors around the world.

Previously, Manoj worked as a Senior Director at S&P Global (erstwhile McGraw-Hill Financial) in New York City, USA. He led a team of financial analysts to develop and launch risk management analytics for financial institution professionals. Prior to this, he worked as a Senior Design Engineer at Intel Corp in Austin, Texas where he designed next generation microprocessors for mobile devices. He holds seven U.S. patents in semiconductor industry for circuit design.

Manoj completed his MBA from Darden GSB at University of Virginia, MS in Electrical and Computer Engineering from University of Massachusetts Amherst and B.Tech from IIT Varanasi.
Jit Bhattacharya, Fenix International
Jit Bhattacharya serves as CTO of Fenix International, a solar energy company providing solar home systems to off-grid households across Sub-Saharan Africa. Jit leads the company's technology roadmap, including development of the company's next generation products, consumer financing platform, and unique credit scoring system for rural, previously unbanked customers. He previously served as CEO of Mission Motors, a company which developed state-of-the-art electric vehicle technology and the Mission R electric motorcycle, one of the highest performing electric vehicles ever made. Following Mission, Jit worked as a senior manager in the Special Projects Group at Apple, working on the company's future product lines. Prior to his roles in Silicon Valley, Jit consulted on off-grid electrification projects in rural South Africa. Jit earned an M.S. in mechanical engineering from Stanford and an MBA from UC Berkeley Haas, where he also served as the co-president of the Berkeley Energy & Resources Collaborative.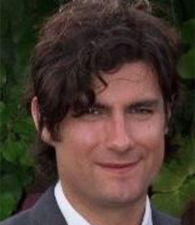 Raul Flores, Power Africa & USAID SOGE
Raul joined Power Africa in September 2015 as a Private Enterprise Officer within the Coordinator's Office. He is currently Power Africa's Interagency Team Lead where he manages the coordination of the 12 U.S. Government partners that comprise Power Africa. He also serves as a Relationship Manager for several Power Africa private sector partners, and is the Country Desk Officer for Malawi and Namibia.

Prior to joining Power Africa, Raul practiced as a public finance attorney for three years at the law firm of Pullman & Comley where he was responsible for provided legal support for public infrastructure improvement projects. He then transitioned to the public sector as a legal and compliance fellow for the United States Soccer Foundation before moving to Ecuador with the American Bar Association's Rule of Law Initiative.
Raul graduated with a Bachelor of Arts from the University of Michigan and with a Juris Doctor from The George Washington University Law School.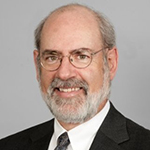 Dana Younger, International Finance Corporation
Dana R. Younger is Chief Renewable Energy Specialist of the International Finance Corporation (IFC), working in the power and renewables team in IFC's Global Infrastructure & Natural Resources Department. IFC is the private sector lending arm of the World Bank Group based in Washington, D.C. He has been involved in wind and solar energy projects for more than 25 years. He helped mobilize financing for wind projects totaling >4,000 MW in Mexico, Argentina, Brazil, Chile, Panama, the Dominican Republic, Jamaica, Jordan, India, Sri Lanka, China, Pakistan, South Africa and other developing countries. He has helped IFC finance numerous utility-scale, grid-tied ground-mount and rooftop solar PV projects in: Mexico, Chile, Honduras, Egypt, Jordan, India, Thailand, Bulgaria, the Philippines, Mali, Mozambique, Senegal, Zambia and other developing countries totaling >5,000 MW. He also helped build IFC's portfolio of clean energy private equity funds totaling >$350 million in 17 funds and has been involved in the formation of the IFC Catalyst Fund, a $280 million "fund of funds" for climate related investments. Mr. Younger has also acted as lead business developer for large grid-tied renewable energy transactions with a special emphasis on wind energy, solar PV, Concentrating Solar Power (CSP), as well as run-of-river hydro, geothermal, and biomass power projects. He served for over ten years as IFC's Executive Coordinator for the Global Environment Facility (GEF) and still plays a role in mobilization of concessional financing from the Clean Technology Facility (CTF) and other similar sources for suitable IFC projects and programs. He is an acknowledged international expert on renewable energy who speaks frequently at international wind, solar, geothermal, and renewables conferences and is quoted regularly in trade publications and the mainstream press.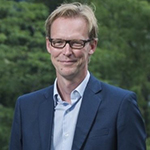 Hendrik van Asbroeck, Engie New Ventures
As Managing Director Engie Fab, Hendrik Van Asbroeck is responsible to manage Innovation & New business at Engie's group level. Within the department there is a corporate venture capital fund (Engie New Ventures), an incubator and accelerator. Hendrik Van Asbroeck holds a Master degree in Commercial Engineering from the K.U. Leuven University. He holds additional diplomas from the Vlerick Leuven Gent Management School, the European Energy Institute and Insead-Cedep.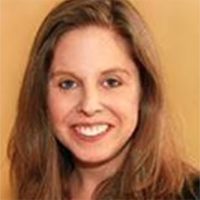 Amanda Lonsdale, The Lacuna Equity Fund
Amanda Lonsdale is the Managing Director of Athena Global Alliance. Together with Near Northeast, Athena is raising a fund targeting the "Missing Middles" in cleantech and energy investing in Africa. An emerging markets renewable energy finance expert with over 20 years' experience, she has spent the last several years working with developers and governments on renewable energy projects in East Africa and has seen firsthand the lack of investment in growing companies and technologies beyond the startup phase. After one too many conferences where investors declared that energy investments under $100M are not worth their time, she is determined to show that the value in small and medium sized investments can meet, if not exceed larger investments.

Amanda has an MBA from the Wharton School at the University of Pennsylvania in Finance and Entrepreneurship and an MA from the Johns Hopkins University School of International Studies (SAIS) in Southeast Asia Studies; she also has a BA from Johns Hopkins University.